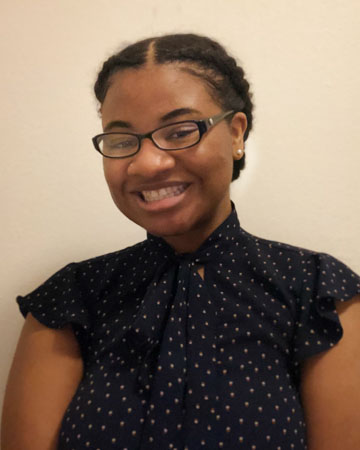 Maya Brassell (Intern)
Hi, I'm Maya,
I'm a bachelor's level intern here at Family First Therapy. I was born and raised about an hour south of Atlanta in Columbus, Georgia. I'm soon to graduate from Georgia Southern University, Armstrong Campus with a degree in psychology. I have attended Armstrong for three years and truly enjoyed the campus and everything Savannah has to offer. As a psychology major, I'm currently looking into graduate programs that will aid me in my career goal of becoming a clinical psychologist, mental health counselor, or family therapist.  My main desire in becoming a therapist is to help people become a better version of themselves.
I chose Family First Therapy for my internship because I believe the counseling services offered here help people deal with the everyday challenges of life. Like Steve, I truly care about our clients and want to help them in the best way possible. I look forward to helping clients by shadowing Steve, learning the ropes of assessment, and engaging the community.
Whether I speak to you when helping to set up your first appointment, support your intake process, or discuss helpful resources with you, I'm excited about working with you.
The Next Step
If you're looking to start finding those solutions and changes you'd like to see in your life, getting started has never been more easy and convenient. Use our user-friendly online booking to find a time that works for you.
Still have questions? That's okay too!  Whether you want to know the benefits of private pay, if your policy will cover my services, when appointment times are, or even what to expect from your visits, please visit our FAQ page.