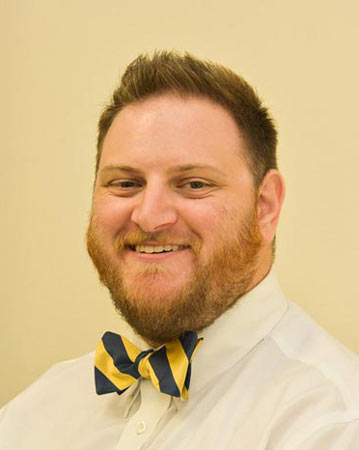 Steve Weinman, LICENSED MARRIAGE & FAMILY THERAPIST, (LMFT)
Hi, I'm Steve Weinman, the owner, clinical supervisor, and a therapist with FFT. I was raised in a wonderful small town in Connecticut. Then I was off to Tallahassee, FL where I earned my bachelor's degree in family and child sciences from Florida State University.
Afterwards, I moved back north to earn my master's degree in marriage and family therapy from the University of Rhode Island. I loved living in a quaint New England town, but when I visited Savannah it felt like home. I fell in love with the city, including the people, the history, and the family first lifestyle. Now I live and practice as a therapist in Savannah GA, a dream come true.
Steve's Support
I love when our clients reach their therapy goals, and I'd love to help you too. That's why I'd highly recommend you taking a look at our wonderful therapists. I'm proud to say I think we all do wonderful work and would be great guides through your therapeutic journey. Thanks for your consideration and please continue on to get a feel for the rest of our wonderful therapy family.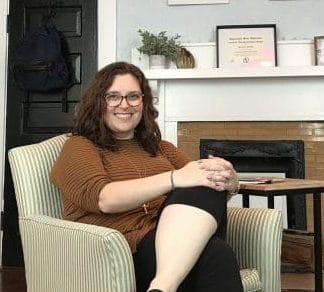 Sarah Daniels, LAMFT
Hi!  My name is Sarah Daniels, and I'm a licensed associate Marriage and Family therapist.  I earned my Bachelor's in Psychology from Davidson College, worked a few years in cognitive research, and then earned my Master's Degree in Marriage and Family Therapy and a certificate in Systemic Multicultural Counseling from Appalachian State University. 
I have experience working with individuals, couples, groups, and families of all ages with a wide range of lived experience, from substance abuse to mood or anxiety disorders to relational issues and grief.  I tend to be both solution-focused and interested in your holistic well-being and development. I view my role as a guide, a coach, an advocate, and a witness to your journey and process. I am here to challenge and accept you, to listen and to help problem-solve, to empathize and validate. Through mindfulness, being the author of your own story, and expressive arts, I help people live an authentic, congruent, and fulfilling life.  I look forward to seeing what we can achieve together!
What I can help with:
Anxiety, trauma, family issues, couples and marriage counseling, and kiddos ages 6+.
What Steve says:
"Sarah's clients connect with her instantly and truly benefit from her desire to help their story move in a positive direction. She's been a great addition to our family!"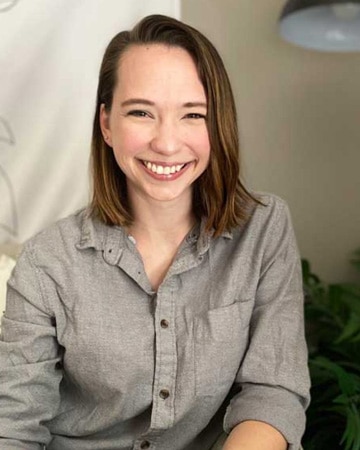 Mary Kate Ulshafer

, LMSW
Hi, I'm Mary Kate Ulshafer, and I'm a Licensed Master Social Worker. I earned my bachelor's in human services and master's in social work both from Kennesaw State University. After graduation, I worked towards and promptly earned my full license from the State of Georgia. 
I have worked with children, teens, young adults, individuals, and families from all walks of life. My experience varies from anxiety or mood disorders to questioning sexual orientation, trauma, and life changes. I assist my client's in finding the links between their thoughts and feelings, and how they affect their behavior, working towards solutions to help them progress in their life journey.
I also like to utilize Play Therapy activities, for any and all ages, because I believe that play and creativity helps us process and learn more about ourselves. I view my role as your therapist as a guide, a support, an advocate, and a witness to assist you on your journey through life's ups and downs. I am here to listen and accept you for who you are, to validate and challenge you, assist in problem-solving and processing your life experiences. I hope to provide you with the support, empathy, validation, and respect you are looking for to encourage you to take the next step in your right direction. 
What I can help with:
Anxiety, depression, trauma, LGBTQIA+ Issues, behavioral issues, family issues, and kids ages 4+
What Steve says:
"We're excited to have added Mary Kate to our team. Her clients are getting someone who is compassionate and strives to help them achieve their therapy goals."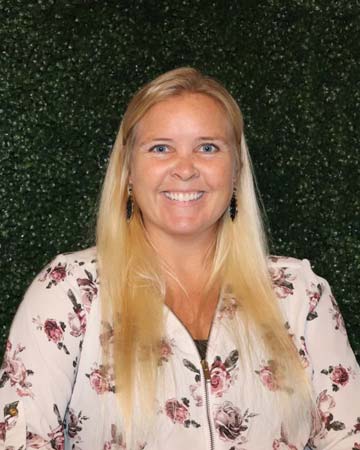 Renee McLane
Hi, I'm Renee McLane, the caretaker for all things Family First Therapy. Helping our clients and therapists is my mission. Whether I help you schedule an appointment or answer your questions I'm happy to help.
I earned my bachelor's from West Virginia University in history, focused on ancient history. Working at a therapy office makes sense when you think about it. One of the most ancient ideas and values is the significance of family and relationships for survival. That's why I'm a big fan of therapy, a tool to help strengthen the relationships in your lives, including the one you have with yourself.
What I can help with:
Answering questions you might have, help you get set up with the perfect therapist for you, and much more! You can always give me a call or email me and I'd be happy to help.
What Steve says: "Renee truly is a wonderful support to our clients and therapists. Whether it's sharing helpful information, coordinating our events like Savannah Date Night or just being a friendly voice when sending appointment reminders; she does it all!"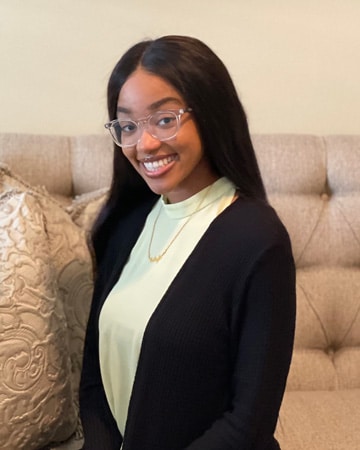 Tashayla Solomon, CMHC INTERN
Hi, I'm Tashayla Solomon, and I'm a Clinical Mental Health Counseling Intern. I earned my Bachelor's in Psychology from Georgia Southern University, gained work experience in mental health and am now completing my Master's Degree in Clinical Mental Health Counseling.
I'm committed and dedicated to providing a genuine and accepting environment in which awareness, feeling heard and validated, and problem solving can lead to personal growth. Having experience working with diverse populations and individuals of various ages, I'd like to help people with symptom management, especially in areas like anxiety, depression and aggression.
What I can help with:
Ages 6-22, behavioral issues, ADHD, aggression, family therapy, and couples.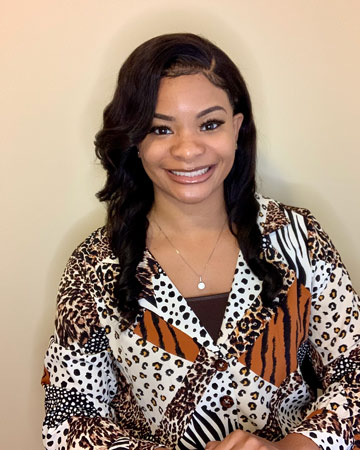 Dashane Pitts, CMHC INTERN
Hi, my name is DaShane Pitts, and I am a graduate student pursuing a master's degree in Mental Health Counseling. I received my bachelor's degree in Criminal Justice with a minor in Sociology from Savannah State University.
My strong desire to assist individuals and families in navigating the daily challenges that arise in life has led me down this career path. I am here to facilitate your personal growth and development through client-centered therapy. Patience, great listening and most importantly empathy, are all qualities I believe in providing my clients during therapy. I look forward to working with you towards your personal, life, and therapy goals.
What I can help with:
Ages 6+, anxiety, depression, life coaching, and much more. Working with individuals, couples and families.
What Steve Says About DaShane & Tashayla:
"It's wonderful to have both DaShane & Tashayla on board as our master's level interns. Both are highly motivated, dedicated, and ready. I can't wait for our clients to have a chance to work with either one of them."
The Next Step
If you're looking to start finding those solutions and changes you'd like to see in your life, getting started has never been more easy and convenient. Use our user-friendly online booking to find a time that works for you.
Still have questions? That's okay too!  Whether you want to know the benefits of private pay, if your policy will cover my services, when appointment times are, or even what to expect from your visits, please visit our FAQ page.