Gail Weldon (Intern)
Hi, I'm Gail,
I was born and raised in Philadelphia, Pennsylvania, but happily relocated to Georgia in 1982 to begin a career as an on-air Radio Disc Jockey at WTIF in Tifton, Georgia.
I found the southern charm, amazing people, and the delightfully warm temperatures immediately to my liking. Not to mention there was no more snow to shovel, so I felt right at home and have been in Georgia ever since. I relocated to Savannah only 7 short years ago, but it has become my home and I'm delighted to call Savannah my new slice of heaven!
Over the years I've acquired several associates degrees, a bachelor's degree, and am currently working on my master's degree at Walden University for marriage and family therapy. After graduation, I'd like to open my own practice in the Savannah area.
I chose Family First Therapy because I read the excellent reviews, wanted to learn and be supervised by the best, and continue to hone my skills in working with couples and families. I believe being here will help me on my own journey towards continuing to be the best couples and family counselor I can be.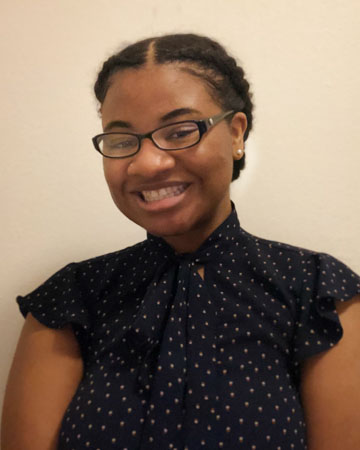 Maya Brassell (Intern)
Hi, I'm Maya,
I'm a bachelor's level intern here at Family First Therapy. I was born and raised about an hour south of Atlanta in Columbus, Georgia. I'm soon to graduate from Georgia Southern University, Armstrong Campus with a degree in psychology. I have attended Armstrong for three years and truly enjoyed the campus and everything Savannah has to offer. As a psychology major, I'm currently looking into graduate programs that will aid me in my career goal of becoming a clinical psychologist, mental health counselor, or family therapist.  My main desire in becoming a therapist is to help people become a better version of themselves.
I chose Family First Therapy for my internship because I believe the counseling services offered here help people deal with the everyday challenges of life. Like Steve, I truly care about our clients and want to help them in the best way possible. I look forward to helping clients by shadowing Steve, learning the ropes of assessment, and engaging the community.
Whether I speak to you when helping to set up your first appointment, support your intake process, or discuss helpful resources with you, I'm excited about working with you.
The Next Step
If you're looking to start finding those solutions and changes you'd like to see in your life, getting started has never been more easy and convenient. Use our user-friendly online booking to find a time that works for you.
Still have questions? That's okay too!  Whether you want to know the benefits of private pay, if your policy will cover my services, when appointment times are, or even what to expect from your visits, please visit our FAQ page.